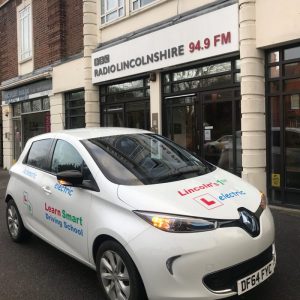 Driving Lessons in a Renault Zoe
Learn Smart Driving School is the first to provide electric automatic driving lessons in Lincolnshire.
Taking the lead with the adoption of electric cars to demonstrate how far EV's have improved.
"Ever since Top Gear ran the Nissan Leaf driven by Mr Clarkson out of charge in the middle of Lincoln City centre and pushed the car to Lincoln University to charge, I wanted to show that Lincolnshire has an electric future"  
Mike, the founder of Learn Smart Driving School has a determination to set new standards in driver training.
"The Renault Zoe will be available in March and as well as learner driving lessons, I will be offering an EV Driving Experience for any driver that is curious about EV's"