Zero Emissions Driving Test Passes
Our driving instructor Mike now has the pleasure of watching his customers passing their driving tests in his Renault Zoe, the first electric car for driving lessons in Lincoln. Mike's plan is to be the first driving instructor in Lincoln to go zero emissions and he will be selling his petrol powered Mini when all of his customers have passed their driving tests. 
Passsing your driving test in a fully electric car will give you an automatic driving licence, just the same as learning to drive in any diesel powered car used by most driving instructors. But it's these small diesel engines that make a significant contribution to air pollutions in our towns and cities.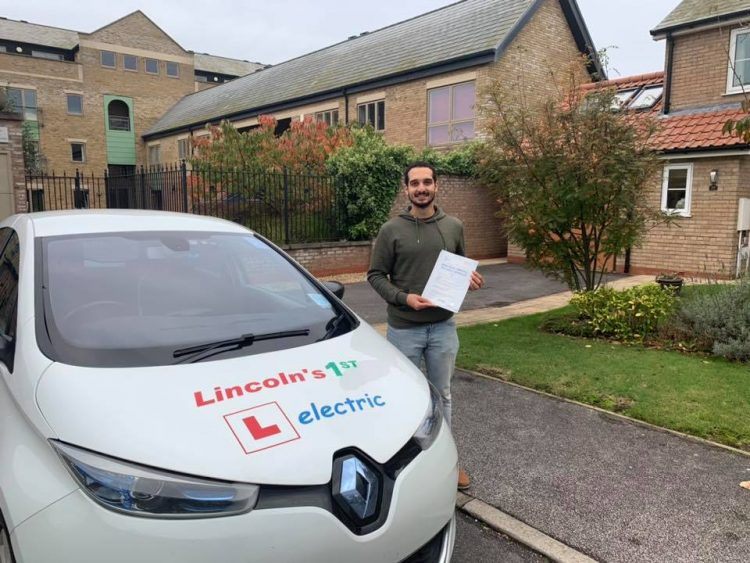 Seif was our first customer to pass the automatic driving test in our fully electric car. This was a great moment for our driving instructor Mike, who has the pioneering spirit to think ahead and go electric. 
Seif chose to learn to drive in our Renault Zoe becaue he works for MyEnergi, a local company specialising in EV chargers. Their Zappi smart charger has many excellent reviews and many smart features.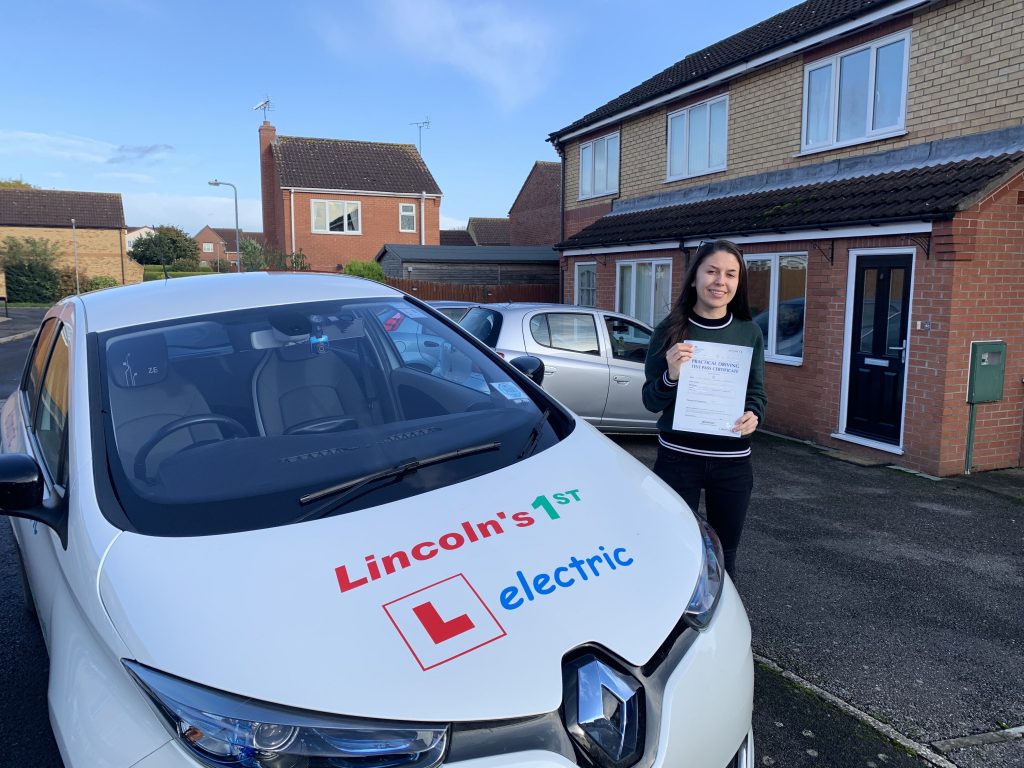 Emily passed her driving test first time in our Renault Zoe. She began driving lessons with Mike in September and passed her driving test within 2 months of strating her electric driving lessons.
We are certain that Emily's next car will be electric as she found the fully electric Renault Zoe a pleasure to drive. Emily has said many times how much better electric cars are to drive than petrol or diesel cars.
Book Your Fully Electric Driving Lessons