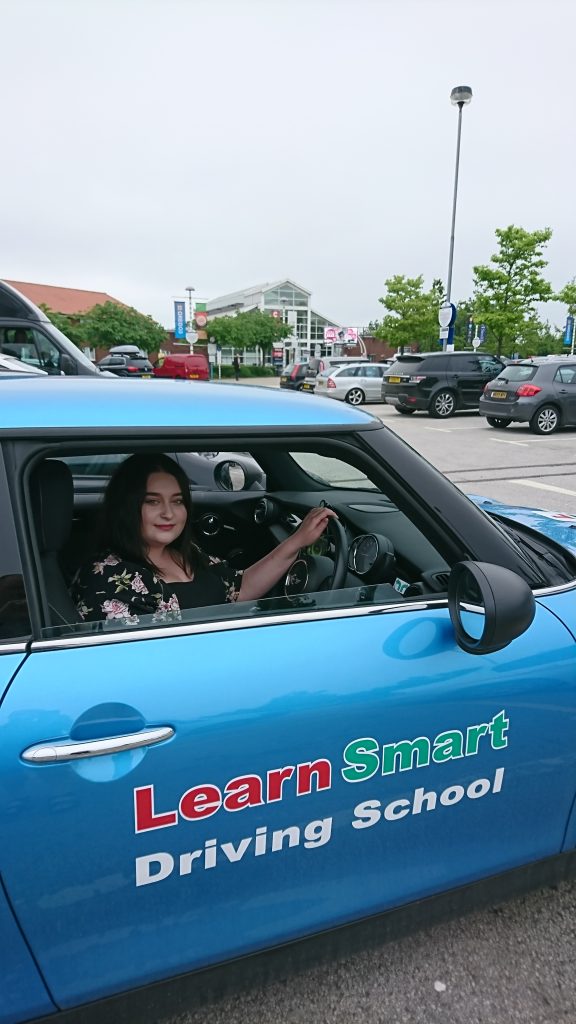 Our First Motorway Lesson
Making history today, Monday 4th June 2018, was Sophie. Our first learner driver to take a motorway driving lesson. Setting off at 9am, we headed from Lincoln to Newark to start our journey along the busy A1. Along the A1 we could settle into a good pace for driving a major route. We were able to cover topics such a safe space and observing traffic.
The A1 changes status from a dual carriageway to a motorway, now we are on the A1M and can really start to think about the differences, such as the appearance of the hard shoulder. We discuss break downs and how to find the nearest emergency phone and where to wait for help.
We arrive at the interchange of the A1M and the M18, we are now driving around Doncaster, heading for our rest stop. A driving session of around 90 minutes gives our new motorway driver a good idea of the need to plan your journey and to include breaks.
After parking, we head for a well earned Costa Coffee.
Changing from one motorway to another can involve several steps. Leaving your motorway in a planned manner with a timely move to the left hand lane. Then adjusting your speed, you may notice that your perception of speed has altered due to your time spent at 70mph?
Changing from the M18 to the A1M also involves a traffic light controlled roundabout, we get lucky and the traffic light allows us through. We are now building our speed to match the traffic speed in lane one and move in behind a white van at a safe distance. We continue to accelerate and overtake the van. When we have allowed for a space behind us, we return to the left hand lane.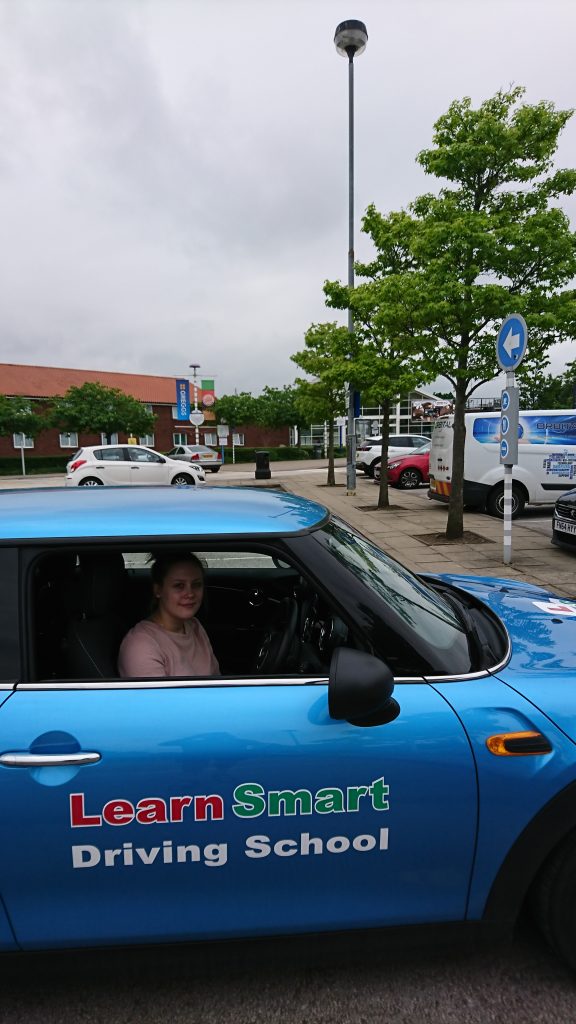 Our Second Motorway Driving Lesson
After lunch, I collected my second customer, Charlotte, for her motorway driving lesson. We were to be using the same route, but I was expecting to see more traffic. 
As with the first motorway driving lesson, we were prepared. Using my sat-nav with live traffic information, we would be kept up to date with the changing traffic conditions. This can prove very useful, even if you know your route. Lots of time can be saved if you avoid a traffic jam. It was on our return journey that my sat-nav alerted us to heavy traffic and we were asked if we wanted the sat-nav to take a different route. This helped us to avoid getting stuck leaving the A1 at Newark.
Both customers today enjoyed this opportunity to drive on motorways and they both reported gaining new confidence in their driving. They both have reached a level of driving where we are planning their driving tests and agree that it was a good time for the motorway driving lesson as it gave them new skills and improved confidence.
We are looking forward to planning more motorway driving lessons.