Should Driving Lesson Prices be Your First Concern ?
Cheap Driving Lessons in Boston, Grantham, Lincoln, Sleaford and Stamford
There is an old saying that goes along the lines of "Good, Fast, or Cheap – You Can Only Pick Two" I believe that this applies to many goods and services that we use in our daily lives. I want you to think about what this means for your driving lessons. Should cheap driving lessons really be the what you search for?
Cheap and Reliable – A cheap and reliable driving instructors may not be good (experienced) and this will make passing your driving test much less likely. You will need more driving lessons and you will take more driving tests. You will end up paying more for your driving lessons.
Cheap and Good – Cheap and good driving instructors may not be reliable and you will miss out on valuable driving lessons. Your driving lessons will often be cancelled or rescheduled. You will get fed up with your lack of progress and give up or change instructors.
Good and Reliable – Good and reliable driving instructors are not cheap. We have many years of experience and most of our customers pass their driving test on the first attempt and with fewer driving lessons than the national averages. We will make you a better driver and save you money in the long term. We are Learn Smart Driving School.
We provide You with the Skills that You Need
Driving lessons are one of your greatest investments for your future, please choose your driving school carefully.
You need a driving school with a good reputation, we are rated 4.9 out of 5 on freeindex
You need help with your theory test, we provide free online and app based training, we don't waste your driving lessons on theory training
You need card payment facilities, we don't waste your driving lessons looking for a cash machine
You need experienced full time driving instructors that dedicate all their effort to help you improve your driving skills
An Essential Life Skill
Which driving school are you going to trust to provide one the your most important life skills?
Just imagine missing out on your dream job because the cheap driving instructor keeps letting you down. Or the cheap driving instructor did not teach you properly and you have exceeded 6 points on your driving licence in the first 2 years, losing your licence. What if the cheap driving instructor is still saying you are not ready for the driving test after 12 months or even 18 months of driving lessons?
You are really looking for value for your money. You are looking for a respectable driving school that will help you to progress quickly and will give you the driving skills for life, not just the driving skills to pass a test.
Choose Learn Smart Driving School for Your Driving Lessons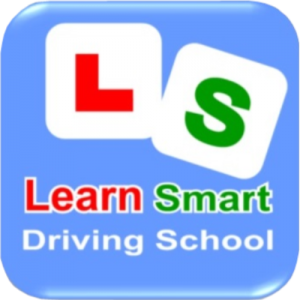 Copyright 2020 – Learn Smart Driving School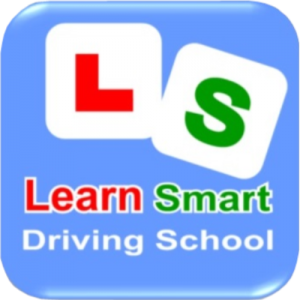 Copyright 2020 – Learn Smart Driving School